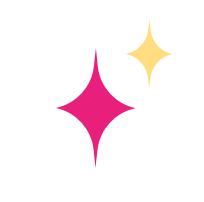 WIN $100K TO SMASH YOUR HOME LOAN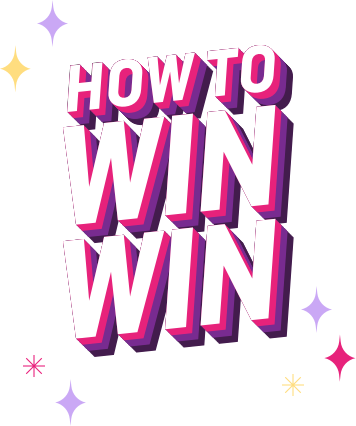 Count me in. How do I enter?
Refer a mate from 16 August 2021 to 31 October 2021 and when they get unconditionally approved, both you and your mate get an entry into the draw! Make sure your mate includes your unique Ultimate$ code in their Athena application before they hit submit.

Entries are unlimited – so the more mates you refer, the more chances you have of winning. Plus this is on top of the usual $250 bonus that you each get when your friend settles 😄
If you have other loans, bring them over to Athena! For every loan approved you get an entry into the draw. Just make sure your applications are submitted by 31 October 2021.
Read the full Terms and Conditions here.
Put more money in both your pockets, not the banks
If you're an Athena customer, refer a friend and we'll pay you both $250 each when they settle. It's unlimited, so the more friends you refer, the more you can earn!



Once your mate settles, we'll pop $250 into your Athena redraw accounts. Keep it in to pay down your loan faster, or take it out to have some fun.
Check your email and SMS for your unique Ultimate$ code.
They apply and include your code into their Athena application form.
Spread the love. Refer a mate
Tell your friends how good Athena is and share your code with them. There's no limit to how many referrals you can make! Just remember they must be a new customer.



How do I find my unique Ultimate$ code?
Check your email and SMS for your code. Can't find it? No worries! Send us an email or SMS and we'll let you know.

If you've just settled your Athena home loan, we'll email and SMS your code within 7 days from your settlement date.
Can I refer as many people as I want?
Yes, absolutely! If you are super popular (which you probably are), there are no limits on the number of customers you can refer to us. We'll pay you and your friend the bonus after they settle but not for each customer if they take out a joint loan.
What's an eligible referral?
An eligible referral is a new customer that has never settled an Athena loan before. They must submit an application with your Ultimate$ code and settle on an Athena loan.
What's not an eligible referral?
Your mate is not a new customer and has settled on an Athena loan before;
The second person on a joint loan;
If you refer yourself (sneaky);
When you refer someone who has already been referred by you or anyone else; or is already an Athena customer at the time of the loan settling or has submitted an application; or
Where there are any discrepancies between the details of the friends you referred and the Athena customer that settled.
When do I get my Ultimate$ Referral bonus?
Your bonus will be paid directly into your Redraw account within 14 days of your friend's settlement date. Once it's there, it's up to you what you do with it; transfer it or keep it in there and pay your loan down faster. For privacy reasons, we can't disclose the status of your friend's application but once they settle, we'll get in touch!
I've run out of family and friends to refer. Can I refer a stranger?
Yes you can! The more the merrier! Here are some ways you can share your code:
Share your code on social media – add it to your IG bio or share it on FB!
Share your code on forums where you think people will be interested (just make sure you don't break any forum rules)
Tattoo on your forehead – no just kidding!
I've referred friends but I didn't get a bonus?
Most of the time this means your friend didn't submit their loan application with your unique code. Unfortunately, we can only provide the bonus when new customers apply and settle with your unique Ultimate$ code.
What if I leave Athena? Will my code still be valid?
Ultimate$ codes are only valid for customers who have at least one active settled Athena home loan.
<!-9 FAQ-->
Is there a limit to how many entries I can have for the $100k draw?
Nope, entries are unlimited! Got a few properties? Go nuts, bring them all over to Athena!
<!-10 FAQ-->
How do I check if my entry has been received?
You automatically gain an entry when your mate receives unconditional approval. For privacy reasons, we can't disclose the status of your mate's application. We'll be emailing you updates on your total entry count closer towards the competition close date.
TERMS AND CONDITIONS – ULTIMATES REFERRAL
Athena reserves the right to amend, suspend or terminate the Ultimates Referral program at any time without notice. We will honour any valid referrals sent to us before we do so. We will not honour any referrals that are deemed by us, in our absolute discretion, to be unreasonable, unlawful, at risk of requiring an Australian Credit Licence or for any other reason we believe are not in the spirit of the Athena Ultimates Referral program. All other Athena Terms & Conditions remain valid and binding on you, and are not superseded by these Ultimates Referral Offer Terms. Thank you for reading all that, our lawyer will be happy.
We may have to cancel an "Ultimates Referral" bonus payment because:
We believe any of your access methods are fraudulent, or are suspected of being used in a fraudulent way

Your conduct is in breach of the terms and conditions

We have closed your account

We believe the security or quality of Athena's products or related services are threatened

You have unpaid charges on your account
We retain the absolute right to stop the Ultimates Referral program at any time and to change the conditions or incentive of the Program.
$100K off your loan giveaway
Referees must submit an Athena home loan application with their Referrer's Ultimate$ code from 16 August 2021 00:00AM AEST to 31 October 2021 11:59PM AEST and be approved for an Athena home loan by 15 December 2021 11:59PM AEST to be in the draw to win. Terms and conditions apply. Permit Numbers: NSW: TP/01223, ACT: TP 21/01276, SA: T21/1161
Conditions for Referrers (Existing Athena Customers)
You must have at least one open settled Athena home loan to participate in the Ultimates Referral program and have your Ultimate$ code remain valid.
A $250 bonus payment will be paid to the referrer when the person they refer submits an Athena home loan application with their Ultimate$ code and becomes an Athena customer when their loan settles.
Conditions for Referees (Your Mate)
Referees must be new customers that have not settled an Athena home loan before. A $250 bonus payment will be paid to the referee when they submit an Athena home loan application with a Ultimate$ code and become an Athena customer when their loan settles.
Refer-A-Mate Codes
Payment of referral bonuses associated with Refer-A-Mate codes will only be paid on settlement of the referee's (your mate's) Athena home loan and satisfaction of qualifying criteria as detailed above.
Ultimate$ codes may be cancelled at any time after they are issued, at our sole discretion.
Last modified 16 August 2021
WEEKDAYS 8AM - 8PM AET
SAT & SUN 10AM - 4PM AET
We give a damn about your information and privacy, we use bank level security and encryption across our digital platform.
ALL APPLICATIONS ARE SUBJECT TO ELIGIBILITY AND ASSESSMENT
ATHENA MORTGAGE PTY LTD | ABN 24 619 536 506 | AUSTRALIAN CREDIT LICENCE 502611